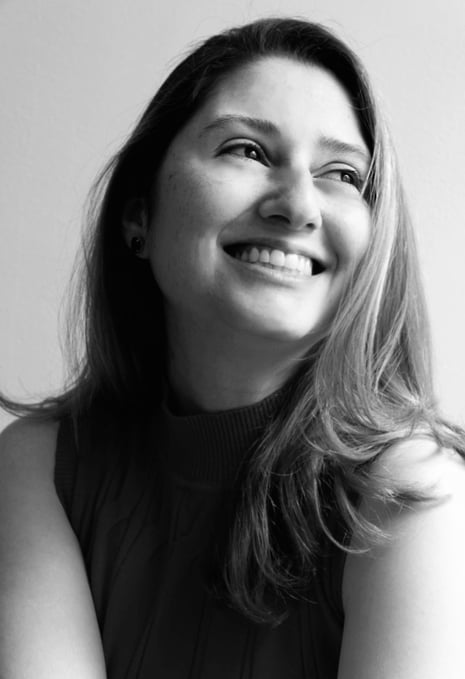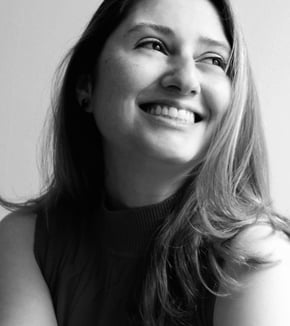 Narratives have sparked wars, yet they've also preserved peace. In some of humanity's most pivotal moments, impactful stories have ignited significant revolutions.
Commanding language is a way to empower oneself.
Professional Experience
2021 – Current
Copywriter ❘ Copywriter @Agência Pólvora
São Paulo, Brasil
2023 – 2023
Diretora Criativa ❘ Creative Producer @Kuku FM
Mumbai, India
2021 – 2023
Redatora publicitária ❘ Copywriter @Agência Veoito
Campo Mourão, Brasil
2021 – 2021
SEO Content Writer @Agência TDE
Maringá, Brasil
2020 – Agora/Current
Redatora publicitária ❘ Copywriter
Freelancer
Education
🔹Análise de dados e métricas de marketing e vendas, RD University - 2023
🔹Branding Essencial, Laje - 2023
🔹SEO para gestores, Conversion Academy – 2022
🔹Fundamentos de Copywriting: os segredos dos textos que convertem, RD University – 2022
🔹Copy Samurai – Conrado Adolpho – 2022
🔹Escrita Criativa e Storytelling, Dimitri Vieira – 2021
🔹Escrita Criativa: Primeiro contato, narrativas e procedimento, Escola da Escrita – 2021
🔹Branding, Storytelling e Produção de Conteúdo, Matheus de Souza – 2022
🔹Curso online de Copywriting (bootcamp) da Aldeia – 2021
🔹Produção de Conteúdo para Web, Rock Content – 2021
🔹Inbound Marketing, Rock Content – 2021
🔹Marketing Digital, Rock Content – 2021
🔹Profissionalizando o seu Instagram, Yasmin C. Moreira – 2020
🔹Pós graduação em Direito do Trabalho e Direito Previdenciário ❘ Postgraduate degree in Law, Universidade Estadual do Norte do Paraná – 2013-2014
🔹Marketing Digital, O novo mercado, Ícaro de Carvalho – 2010
🔹Direito ❘ Bachelor of Laws, CESPAR Faculdade Maringá – 2009-2013
Social media
Creative direction for B2C editorials. Generating topic ideas, content production, and social media management.
Lead generation
Creation of landing page content, email sequences, advertisements (on platforms like Facebook, Google, and LinkedIn), and editorial pieces with a focus on attracting B2B and B2C leads.
Branding
Study and development of brand positioning, purpose, verbal identity, and creative direction.
Newsletter
Planning, creative direction, and writing of newsletters.